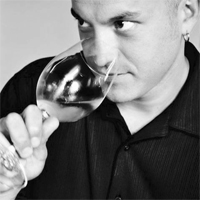 Mario is our Director of Hospitality and our very first hire at Modus Operandi, joining us in February of 2017.
Born in Mexico City on April 2, 1979 Mario moved to Charlotte, NC at the age of 10. At the age of 20 developed a love for wine when his grandfather, who was a huge wine lover and had amassed a large French wine collection, decided to send him a collectable bottle from his birth year (1979) every year for his birthday.
Mario worked for Fine Wine Trading Company in Charlotte, NC where he built on his knowledge and love for wine for over 4 years. Following his dream, he left Charlotte on January 1, 2014 and drove cross country to Napa where he would work as Director of Sales for Anderson's Conn Valley and now Modus Operandi Cellars.
If you visit us in Napa, chances are you'll be hosted by Mario. Feel free to reach out to him regarding tastings or restaurant placements.