Meet Jonathan Swanz
Glass blowing instructor at University of HI, Manoa
Jonathan has been crafting art for over 18 years developing facility in a variety of materials with a focused refinement in the glass techniques of blowing, casting, carving, and sculpting. He has worked along side exceptional artists across Europe and the US, including Paris, Venice, Copenhagen, New York, and Seattle. He has completed extensive commercial and residential architectural commissions in Cincinnati, OH, Indianapolis, IN, Louisville, KY and New York, NY, and has pieces in the permanent collections of 21C Museum and Hillary Lyons of Louisville, KY, the Headley Whitney Museum of Lexington, KY, and PNC Bank of New York, NY.  Jonathan is currently a lecturing faculty member at the University of Hawaii, Manoa teaching both glass and sculpture.
Jonathan is a personal friend of mine thru his love of fine wine. We met several years ago while he was visiting Napa and hit it off immediately. The last time I was in Hawaii, Jonathan invited me to his studio to watch him blow decanters. Luckily I had my camera with me and was able to capture his art to share with you here today.
This is the finished product… one of the most stunning and unique decanters I've ever seen. As a winemaker, I travel the world doing wine tastings to show off my wines… however when I have my cabernet in this bad boy, people consistently stop by my booth because they "have to taste whatever is in that beautiful decanter"… as they say.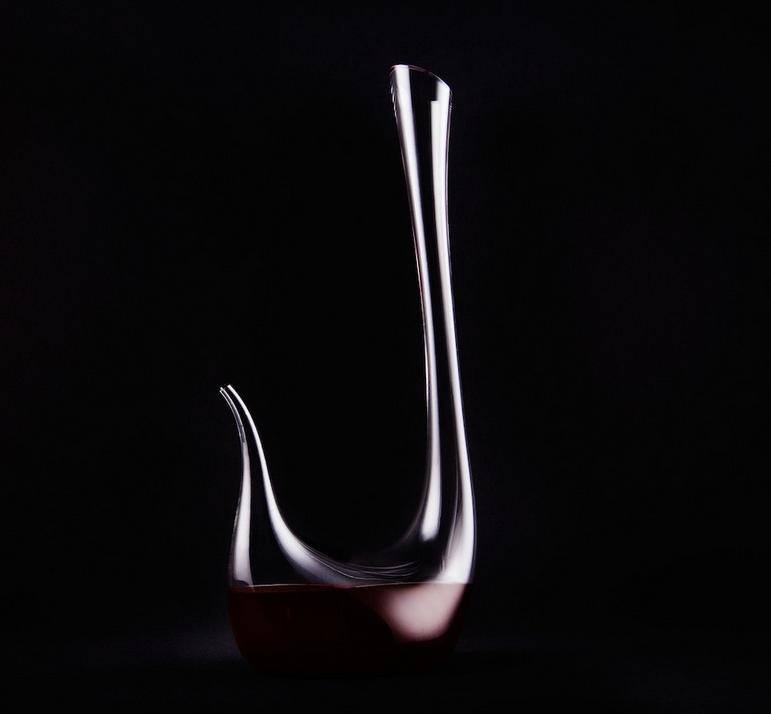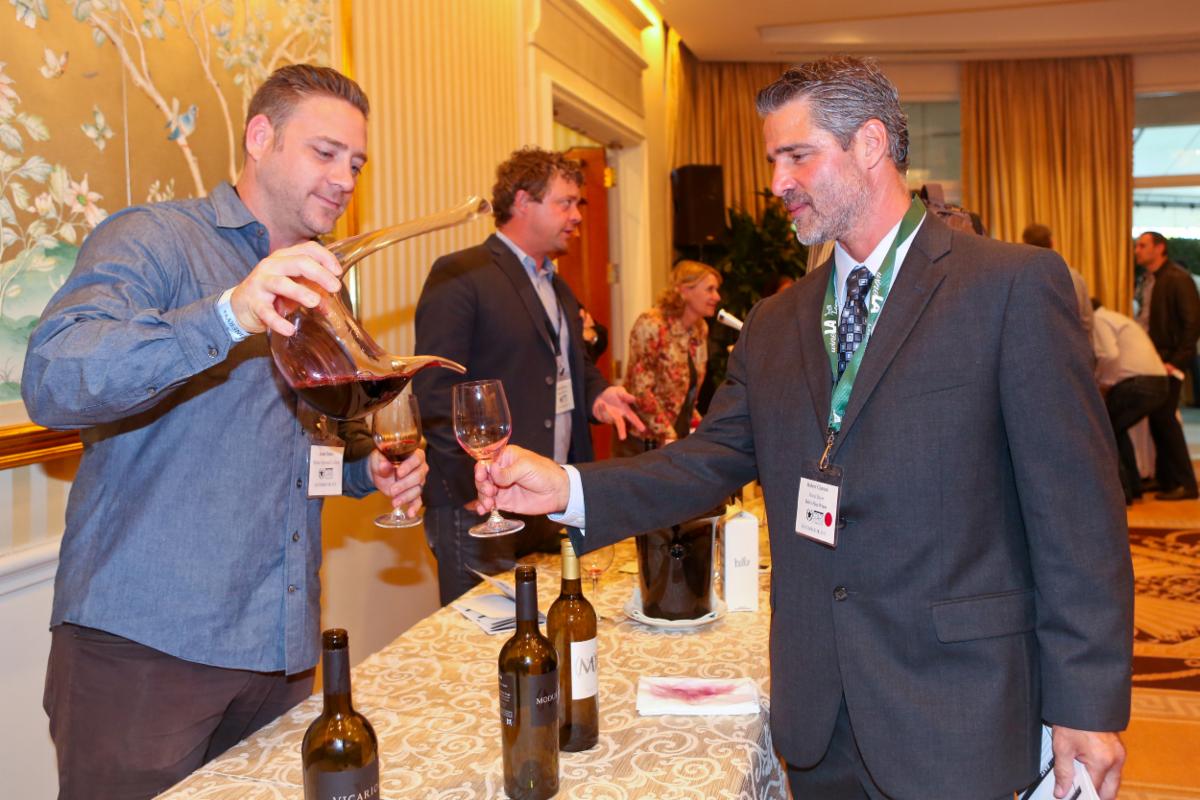 I have partnered with Jonathan to make these decanters available to my mailing list of wine lovers and consumers. We currently have the original "Swanz" decanters and also a few new concepts coming out shortly that I am SUPER excited to show you just as soon as they are available.
Due to his busy schedule of surfing and sunning in paradise, as well as his demand for creating major installations in hotel and sky rise lobbies…
Jonathan produces less than 100 decanters for me per year!
Anyone can have a Riedel decanter as they make MILLIONS per year, many of which are more expensive than what Jonathan offers, and with his, you get a one of a kind work of art (each is a little different as they are hand blown) that is hand signed by the artist.